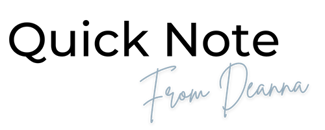 Speaking Up
Recently, we were enjoying Sunday brunch with friends, and the conversation developed into storytelling about recent events in which a family member said something transphobic, a neighbor said something sexist, or a grandparent said something racist in front of the grandkids.
Our friends were kicking themselves, wishing they'd said something. We
Wondered what could have been said.

Shared good reasons for speaking up, including the fact some of their kids gave them crap for not speaking out against grandpa's racism.

Encouraged each other to ask a simple question like "Wait, did I hear you say___? What did you mean by that?"

Named that some people's biggest fear was making other people uncomfortable.
Injustice thrives in silence.
Speaking out against injustice is nothing
compared to living it.
But it doesn't have to be this way. While speaking up isn't the only way to fight injustice, your voice does matter.
Speaking up is hard.
This Harvard Business Review article How to Speak Up When it Matters provides steps to model the way. (Smith, Grant & Rock, 2019)
Quick preview: they recommend that we make a plan to say something next time.
How have you spoken up when it was uncomfortable? When did you kick yourself for not speaking up? How can you find your voice to speak up against cruelty, exclusion, or injustice?
Friends, I wish you courage for journey.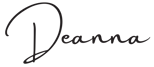 Deanna Rolffs (they/she) is a strategist, facilitator, coach, systems thinker, and Process Consultant who works with executive leaders and teams at the intersection of organizational theory, leadership development, justice, and equity. Their process consulting approach focuses on organizational transformation via thriving teams, brave leadership, equitable systems, and inclusive communities. Deanna served as a Senior Consultant with Design Group International since 2018, became a Senior Design Partner in 2021, and launched L3 Catalyst Group in 2023.